Bonding/streaming Systems
The Mobile Viewpoint solution bundles the bandwidth of up to eight 4G connections as well as Wi-Fi and wired ethernet to transmit high quality HD video wireless via the internet.
Epiphan Pearl
Epiphan Pearl-2 Rackmount – Streaming Device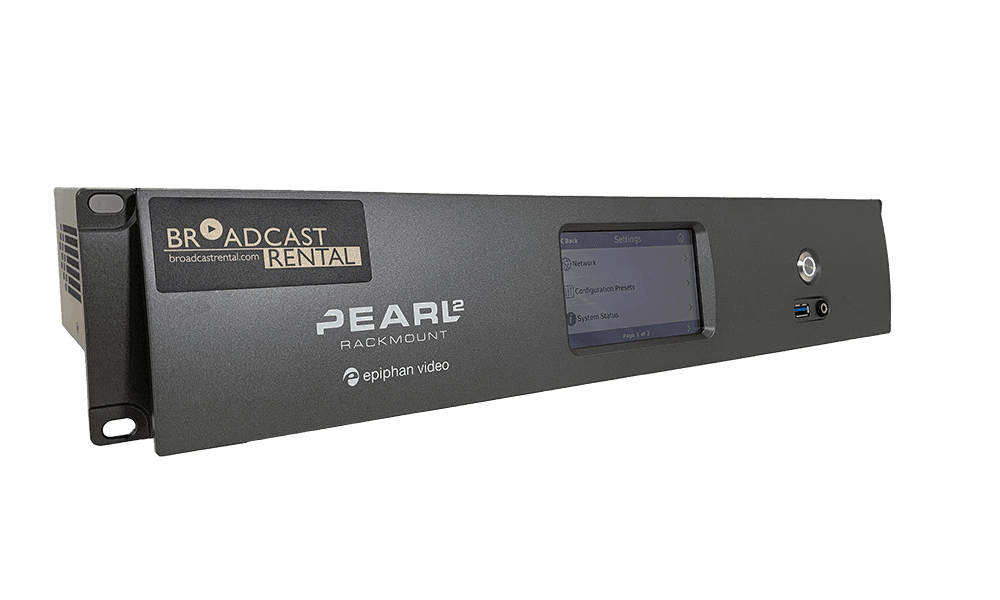 The Pearl-2 from Epiphan is the easiest way to do (4K) live streaming, switching, and recording. Reliable, easy live streaming with the Pearl 2's integrated live video production workflow. Manage your streaming, recording and live switching in one place with this all-in-one video encoder and video production system. The Pearl 2 works with video sources up to 4K. Connect up to six sources simultaneously to encode and stream one 4K Ultra HD program or up to six Full HD 1080p programs. Connect cameras, computers, imaging equipment, or just about anything to Pearl-2. Standard and custom resolutions up to 4096×2160 from SDI, HDMI, and USB sources are accepted, as well as network-based H.264 RTSP, NDI, NDI|HX, and SRT sources. Simultaneously live stream to YouTube, Facebook or other content delivery networks and content management systems using SRT, HLS, MPEG-DASH, custom RTMP/RTMPS, and RTSP. At the same time, use the built-in streaming server to stream locally to web browsers, smart TVs, and set-top boxes. Integration with Kaltura and Panopto CMSs means no complicated stream URLs to set up. Just schedule your webcast event and start streaming. You can design custom layouts like PiP with the drag-and-drop custom layout editor. Combine, crop, and scale video sources to make dynamic layouts. Add transparent png images, custom backgrounds, text overlays, timestamps, and more.