International full-service solutions provider Broadcast Rental has put Axon's Cerebrum control and monitoring platform centre stage in a new 4K-capable OB flight-pack system. This ultra-compact portable solution, designed and first deployed for broadcaster Fox Sports, delivers a powerful workflow to simplify and support complex live productions anywhere in the world. Extending its portfolio with a proven IP infrastructure, Broadcast Rental is primed to deliver the future needs of its client-base.
An innovative solution
Fox Sports Netherlands came to trusted partner Broadcast Rental to provide an innovative flight-pack solution to support its live broadcast of the 2019 West African Football Union (WAFU) Cup of Nations tournament in Senegal. For this three-week event, the system would be deployed in a challenging production environment, delivering live coverage of 22 football matches to 28 free-to-air broadcasters in Africa and 35 countries worldwide.
The requirement was to design a lightweight system with a small footprint that could be easily transported on a pallet on a commercial flight –  ensuring mobility and speed of deployment. The system had to be of a modular, scalable design so that more cameras could be added if required and provide a streamlined workflow to enable operators to hit the ground running.
Expanding its offering to the market with this ultra-compact flight-pack, future-proofing was a key design consideration for Broadcast Rental.  The solution had to be flexible enough to adapt to the needs of different customers, productions and formats and provide a proven upgrade path to UHD 4K and IP at a later stage.
Client objectives
Support live-broadcast delivery throughout the WAFU Cup to a worldwide audience, with multiple camera feeds coming in from across Senegal.
Design a light-weight scalable modular solution, small enough to fit on a commercial flight pallet for ease of deployment anywhere in the world.
Deliver an efficient flexible workflow, integrating best-of-breed technologies – adaptable to the needs of different customers and productions.
Enable speedy pre-configuration and remove complexity so that operators can hit the ground running and focus on the action – even in challenging locations.
Anticipate market demand for UHD 4K production by incorporating equipment that is proven in an IP environment.
The Solution
Cerebrum, Axon's control and monitoring solution, was the natural choice for Broadcast Rental.  Trusted and relied upon in live sports production worldwide, this software platform offers the most comprehensive third-party device control in the market – removing engineering bottlenecks  and seamlessly integrating and controlling all technology in the workflow, even in the latest 4K IP environments.
Described by Broadcast Rental as 'the perfect management tool and user interface', Cerebrum controls a range of best-of-breed technologies and cameras in the flight-case system. Software-defined, it is agnostic and fully scalable by design.  This allows clients the freedom to choose the number and type of cameras to suit their production  – including the latest UHD and large senor cinema models.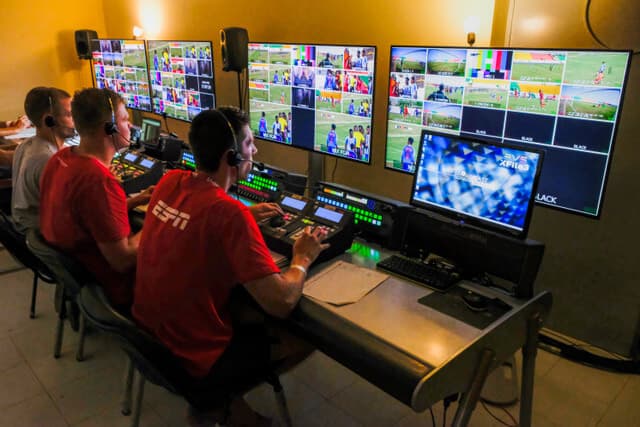 Cerebrum makes life easier for Broadcast Rentals' operators enabling them to monitor and control everything from one screen with a powerful visual interface. Tasks that previously took hours can now be completed in minutes and, with easy pre-configuration during the planning stage of each project, very little needs to be set-up once the flight-case arrives on site – saving resources, time and stress.
Ethernet-based and supporting the latest standards such as ST2110, Cerebrum is the choice of OB companies leading the way into hybrid and full IP production, allowing Broadcast Rental to make a safe investment in an IP-ready future.
System Overview
For the duration of the WAFU Cup, the flight-pack system was set-up at the main stadium in Thiès, Senegal, in a six-metre by 12-metre area with four racks of equipment located in a separate room. Twenty-five Dutch staff ran the production from one studio, with Broadcast Rental taking primary responsibility for engineering.  The signal was distributed to the rest of the world from the Fox Sports Playout Centre in Hilversum, the Netherlands, broadcasting six hours of live coverage a day.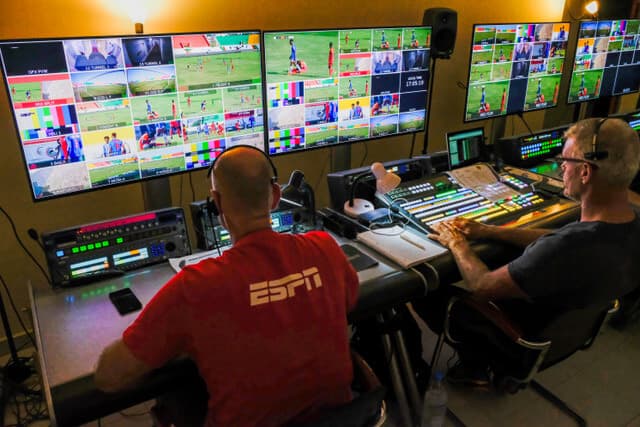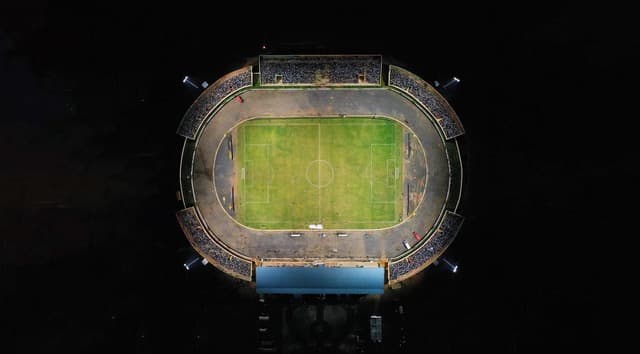 Cerebrum integrated all elements of the workflow and provided operators with a powerful and user-friendly visual interface to seamlessly configure and control technologies including Ross Ultrix Matrix, graphics and production switcher, RTS Odin Intercom, tally, KVM extension and audio.The system supported sixteen camera feeds, including super slow motion, mini-cameras in the goal, two in the tunnel, a live drone feed, stabilised cameras on various team buses and live contribution from mobile phone applications coming in from across the country – all under Cerebrum's control.
Successfully deployed by Fox Sports in Senegal, the flight-pack has subsequently been used by other clients at live events across Europe and the Middle East.
"I am extremely happy with Cerebrum. Having full control of everything under a single management system makes it the ideal solution for live production. Operators can control multiple systems at the same time and all from one easy-to-understand screen. Once it is set up, all the operator has to do is press a button and start everything rolling. Audio, video, cameras, tally – Cerebrum controls them all and it couldn't be simpler. Our new flight-pack may be compact, but with Cerebrum at its heart, the production opportunities it offers our client are enormous. "
Martijn Swart, CTO, Broadcast Rental
This case study was written by Axon.